Enjoy a smorgasbord of mouthwatering barbecue from our pitmasters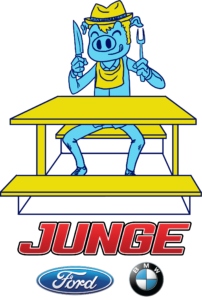 Blues & BBQ has become a summer tradition, and cruising Junge Food Alley for lunch and dinner is a big part! In 2018, some 17,000 hungry guests joined us for food, music and community fun. Traditional barbecue favorites such as ribs, pulled pork and burnt ends, as well as ice cream, pizza, sno-cones and more will be available beginning at 11 a.m.
We appreciate your help in diverting festival waste from the landfill by following the lead of our eco-attendant volunteers stationed throughout the event. Every slab of ribs will be served on a compostable container; the corner of every mouth will be dabbed by a compostable napkin; and if, for some reason, you need flatware instead of using your fingers, that will be compostable, too.
Serving guests in 2019:
Yolandas
Americana Concessions
Premier Kettle Corn
Moo Moo's Ice Cream Truck
Kona Ice of Iowa City and Cedar Rapids
Optimist Club of North Liberty
Smoke'n BBQ Pitts
O's Grill
Keepin up with the Jones's
Cynful Smokers BBQ
Mosley's Barbecue and Provisions
Rodney's Jamaican Jerk & BBQ
TC. Bonez BBQ
Jimmy Jack's Rib Shack
Smoke N Grill on Wheels