Nathan Graham
July 9, 2022 from 1:00 pm

-

2:30 pm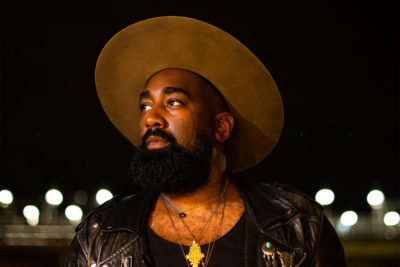 Nathan Graham is a singer songwriter from Chicago. Born and raised in the city, Graham grew up going to blues shows, rock shows, and everything in between. Influences from across the spectrum started piling up early. From listening to Allman Brothers, Ben Harper and Stevie Ray Vaughan, to his parents' musical favorites like the Gap Band and Bruce Springsteen, Nathan's extensive musical vocabulary at a young age made him eager to give it a try himself. He started playing guitar at 13 and before graduating high school began taking gigs with the likes of Fernando Jones, Carl Weathersby, and Byther Smith.
After high school, Nathan enrolled at Columbia College in Chicago and kept at it. He started a few bands along the way, including one called Beastie Eyes with multi-instrumentalist Mike Byrnes, who would go on to join Mt. Joy. After college, Graham continued playing guitar in his own band, The Lucky Dutch, as well as playing guitar for national touring acts.
After returning home from one particular tour broke and beleaguered, Graham explored writing his own songs. Song after song came out as a long-term relationship ended, his band broke up, and he wondered about his musical future altogether. Not sure what exactly to do, he just kept writing his own songs, put a new band together and started recording demos in a friend's practice space in Chicago. Those demos led to an album of eight songs, and Nathan's confidence in a future in music was reborn.
Saint of Second Chances is Nathan Graham's debut effort. It's about starting over after a rough patch, but it's also about living in and feeling your mistakes, your troubles, your discomfort. The songs aren't all about a new day, they are about the pain, the rumination, the discomfort that had to take place to get to the second chance at the life we want.