Joe & Vicki Price
July 13, 2019 @ 1:30 pm

-

2:45 pm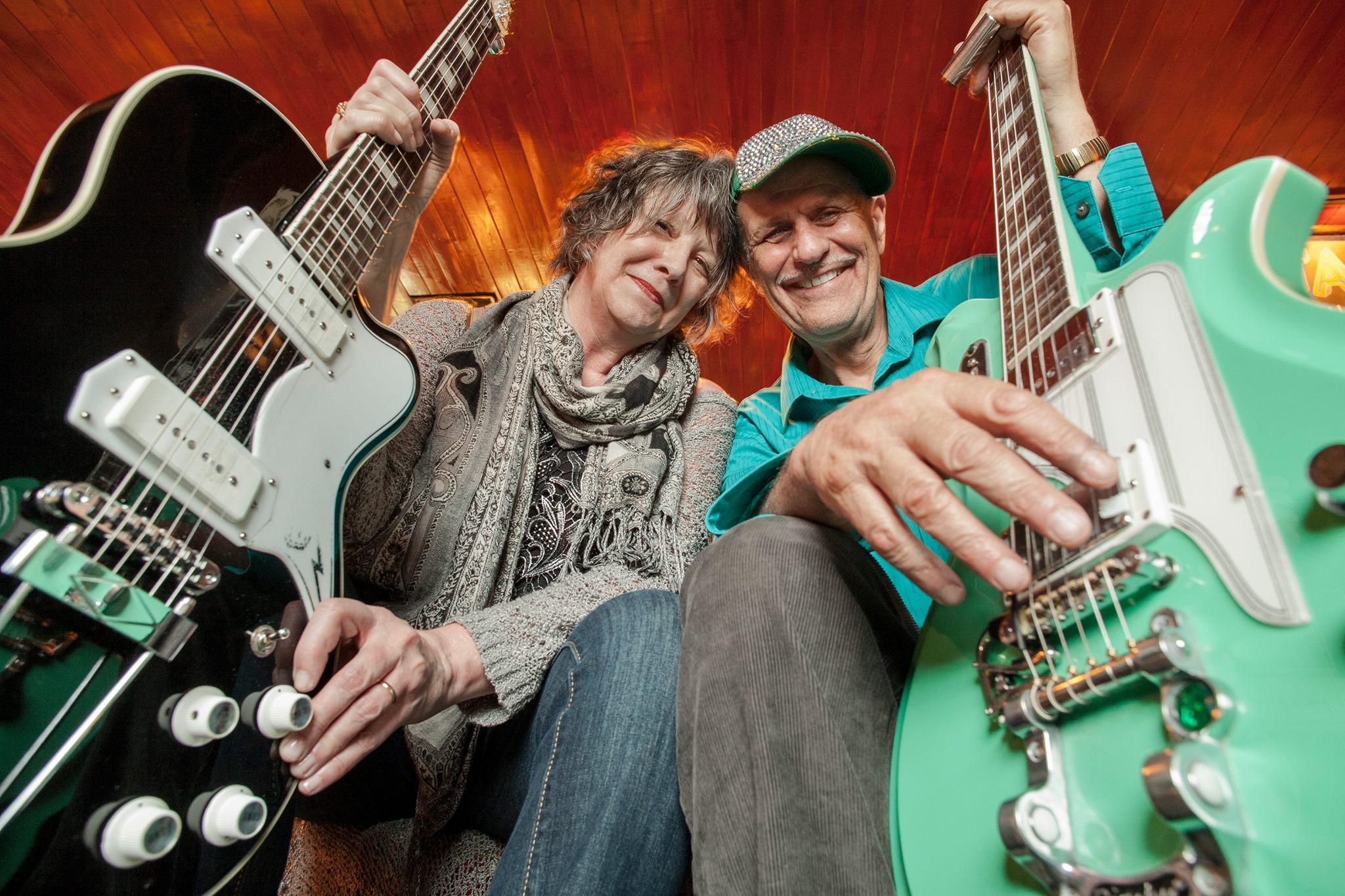 Armed with a joyous, disarming demeanor and the ability to play the doors off most anyone else in the room, Joe Price has opened for the likes of Iris Dement and John Lee Hooker, while Iowa's own Greg Brown calls Price "the Buddha." Brown isn't alone in his praise, as a litany of Iowa musicians list Price as one of their influences. Price's reputation was cemented in the 1970's, when he spent the latter half of the decade as part of Mother Blues, one of the greatest and most heavily influential Iowa blues bands of all time.
Price has two great loves in his life. It's the rare man that gets to mix two passions together and make a life out of it, but Vicki Price makes that easy. The pair married in 1987, but Vicki had been holding her own in the wilds of small-town Iowa before then. Her guitar playing has more structure to it than Joe's, while her voice provides a good deal of their songs fire. Bold and brassy when she wants to be, Vicki's voice has elicited visions of Loretta Lynn or June Carter, but she's able to get far bluesier than any of her most obvious comparisons. This duo is far more than the sum of their impressive parts: it is when these two take the stage together that the genuine magic happens.
Joe and Vicki are both members of the Iowa Blues Hall of Fame. Their 2009 album "Rain or Shine" won the Independent Music Award for best Blues CD of the year. Joe is also a member of the Iowa Rock and Roll Hall of Fame and was a finalist in the International Blues Challenge.
The couple released a slew of solo CD's on seminal Iowa label Trailer Records, including "25 Below" (Joe, 1996), "Mississippi Summer" (Vicki, 1998), "Request" (Joe, 1999), "Designated Drive" (Joe, 2000) and "Looking for Love" (Vicki, 2005). After Trailer closed up shop, the pair released 2008's "A Brand New Place" and 2009's "Rain or Shine" independently. The latter two albums were both lavished with critical praise, but the pair may have just saved their best work for their most recent album, "Night Owls." Featuring both Joe and Vicki throughout, "Night Owls" is the Price's music at its fullest, most memorable and most fun.
Whether you are seeing them for the first time or the 100th, whether it's live or via one of their albums, experiencing Joe and Vicki Price is an experience worth having, worth sharing, and easy to love.
All activities will take place at Centennial Park, located at 1565 St Andrews Dr in North Liberty, IA.